We would like to thank you for your visit at our booth during the Horeca Expo Gent 2013.
During this successful show we showed new opportunities for partners in the food retail, Petrol and C-stores new opportunities to optimise their food concepts.
We have demonstrated the AutoFry MTI-10 from MTI Products, where we have prepared all kinds of popular snacks and French fries. The AutoFry is a fully enclosed automated deep frying system. As it is developed with a built-in ventilation – filtration system it is ideally for locations where no expensive hood or ventilation can be installed. It is also one of the safest frying systems for the operators and is even with a built-in Ansul suppression system. Thanks to the Simplifry sensor control you will have the most efficient and consistent output of snacks and fries.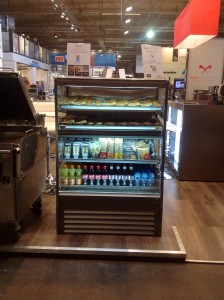 At the show we introduced the Fusion from FPG, filled with products that are very popular in the Foodretail, Convenience store, Supermarkets and Petrol. The Fusion is World's first open front Hot & Cold display cabinet, designed as a cost effective solution for markets where floor space is valuable. The Fusion display cabinet offers your customers the opportunity for cross merchandising of heated and refrigerated products in one compact space. Thanks to its unique heating system the presentation time of products such as hot snacks and puff pastry is optimised.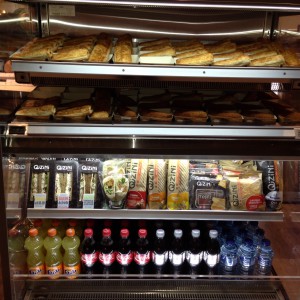 Fusion cabinets are ideal for aisle ends or point-of-sale impulse, helping you increase the sales of your customers and deliver consumers what they want, where they want it. Like all FPG products they have the best performances in power efficiency.
AutoFry
Automated fryer
C-stores
Convenience stores
FEConcepts
Food preparation
Food presentation
Food retail
Food to go
FPG
French fries
Frietmachine
Frying
Fusion
Grab & Go
Petrol
power efficiency
Supermarkets